Startupway24 offers professional Android and iOS development services with a highly skilled team of developers. We specialize in creating custom mobile applications tailored to meet the unique needs of your business. Whether you require a native app for a specific platform or a cross-platform solution, we have the expertise to deliver exceptional results.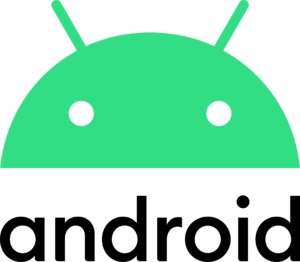 Our Android and iOS development services include:
Requirement Analysis: Our team works closely with you to understand your business goals, target audience, and app requirements. We analyze your needs and suggest the most suitable approach for your mobile application.
UI/UX Design: Our designers create intuitive and visually appealing user interfaces (UI) for your app, ensuring a seamless user experience (UX). We focus on creating engaging and user-friendly interfaces that align with your brand identity.
Native App Development: We specialize in building native Android and iOS applications using the latest technologies and frameworks. Our developers have extensive experience in Java and Kotlin for Android and Swift for iOS, ensuring optimal performance and compatibility with the respective platforms.
Cross-Platform Development: If you prefer a single codebase that can be deployed across multiple platforms, we offer cross-platform development using frameworks like React Native or Flutter. This approach reduces development time and cost while maintaining app quality and functionality.
Integration and APIs: We seamlessly integrate your mobile app with third-party APIs, databases, or existing systems to enhance its functionality and provide a seamless user experience. This includes integrations such as social media login, payment gateways, location services, and more.
Testing and Quality Assurance: Our dedicated quality assurance team conducts rigorous testing to ensure your app performs flawlessly across different devices, screen sizes, and operating systems. We follow industry best practices and testing methodologies to identify and fix any issues before deployment.
App Deployment and Maintenance: We assist you in deploying your app to the respective app stores (Google Play Store for Android and Apple App Store for iOS). Additionally, we provide ongoing maintenance and support services to keep your app up-to-date and running smoothly.
At Startupway24, we are committed to delivering high-quality mobile applications that meet your business objectives and exceed your expectations. Our professional team of developers, designers, and quality assurance experts work together to ensure your app stands out in the competitive mobile market. Contact us today to discuss your Android and iOS development needs and start transforming your ideas into reality.