SMM services are a reliable and cost-effective way to generate web traffic and sales revenue.
Investing in SMM offers a powerful tool to grow your business by increasing brand awareness, engaging with your target audience, gaining valuable insights, driving website traffic, and establishing your brand as an authority in the industry. It is an essential component of a comprehensive digital marketing strategy that can yield significant long-term benefits.
Ne summo dictas pertinacia nam. Illum cetero vocent ei vim, case regione signiferumque vim te.
In today's digital landscape, having a strong social media presence is often expected by consumers. By investing in social media management and staying active on relevant platforms, you can gain a competitive edge over businesses that neglect this important aspect of online marketing.

Social media platforms have billions of active users, providing businesses with an opportunity to reach a vast audience. By investing in social media management, you can establish a strong online presence and increase your brand's visibility among potential customers.
Social media can serve as a powerful channel to drive traffic to your website. By sharing engaging content, promoting your products or services, and including links to your website, you can attract visitors who are interested in what your business has to offer. Social media management can help optimize your content, increase click-through rates, and ultimately generate more leads for your business.
Social media platforms offer sophisticated targeting options that allow businesses to reach their desired audience based on demographics, interests, behaviors, and more. By investing in social media management, you can create targeted marketing campaigns that are more likely to resonate with your ideal customers. Additionally, social media platforms provide valuable insights and analytics about your audience's preferences and behaviors, enabling you to refine your marketing strategies.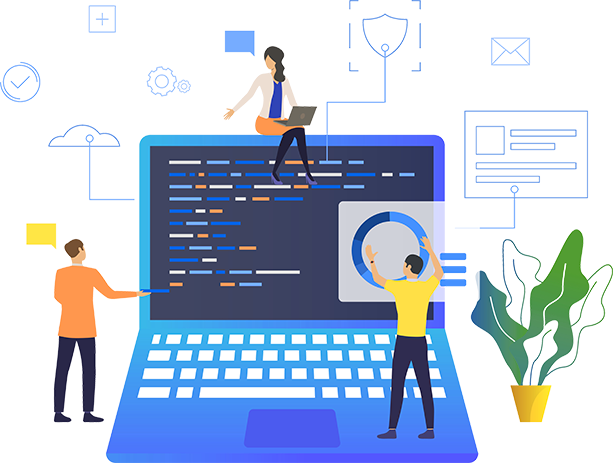 Are you ready to take your social media presence to the next level? Look no further than Startupway24, the premier SMM agency dedicated to helping businesses thrive in the digital landscape. With our exceptional expertise and innovative strategies, we empower brands to harness the full potential of social media and achieve outstanding results.
The Best Solutions for Our Clients
✅Domain For 1 Year
✅Share Hosting For 1 Year
✅Service Support For 1 year
✅Home Page
✅About us
✅Contact Page
✅Services/Product page
✅Term & Condition Page
✅Enquiry Form
✅Photo gallery
✅Call integration
✅E-mail integration
✅WhatsApp integration
❎Video Gallery
❎Blog Page
❎SSL Certificate
❎All Social Media integration
❎Professional E-mail
❎Business Logo
❎Digital Visiting Card
❎Website App
❎Google Ads Account
✅Domain For 1 Year
✅Premium Hosting For 1 Year
✅Service Support For 1 year
✅Home Page
✅About us
✅Contact Page
✅Services/Product page
✅Term & Condition Page
✅Enquiry Form
✅Photo gallery
✅Call integration
✅E-mail integration
✅WhatsApp integration
✅Video Gallery
✅Blog Page
✅SSL Certificate
✅All Social Media integration
✅Professional E-mail
❎Business Logo
❎Digital Visiting Card
❎Website App
❎Google Ads Account
✅Domain For 1 Year
✅Premium Hosting For 1 Year
✅Service Support For 1 year
✅Home Page
✅About us
✅Contact Page
✅Services/Product page
✅Term & Condition Page
✅Enquiry Form
✅Photo gallery
✅Call integration
✅E-mail integration
✅WhatsApp integration
✅Video Gallery
✅Blog Page
✅SSL Certificate
✅All Social Media integration
✅Professional E-mail
✅Business Logo
✅Digital Visiting Card
✅Website App
✅Google Ads Account